Dussek, Jan Ladislav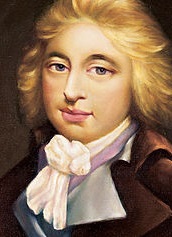 Dussek, Jan Ladislav

(1760 - 1812)
TEACHING ACTIVITY:
J.L. Dussek's teaching activity is documented from his stay in Paris in 1787, where his skill and competence gave him access to the most important circles in the city and even secured him the favor of Queen Marie Antoinette.
In 1789 Dussek made his debut in London where he remained until 1800. During these years he had the opportunity to collaborate with John Brooadwood, a piano maker, and helped him patent the first five and a half octave instrument, the same one that L.v. Beethoven will use for his famous sonatas Op. 53 and Op. 57.
During the London years the teaching activity turned very intense and Dussek became one of the most esteemed and well paid English piano teachers. In the same period the famous Sonatinas of the Op. 19/20 were composed and published in the year 1793.
The following year saw the pubblication of the "12 Progressive Lessons" also known as "Leçons Progressives pour le Clavecin ou Piano Forte dans lesquelles se trouvent introduites des Airs Caracterisés de Diferentes Nations" [Progressive lessons for harpsichord or piano in which are introduced the characteristic arias of different nations]

Later, in 1796, the first draft of the "Dussek's instruction on the art of playing the piano or Harpsichord" is completed, and will be published the following year in collaboration with Ignace Pleyel, with some significant changes and with the title "Méthode pour le piano forte par Pleyel et Dussek" [Pleyel and Dussek piano method].
Tullio Forlenza
(Trad.: Ilaria Barborini)

YOU LISTEN
BIBLIOGRAPHY:
LUCA PALAZZOLO
Il tocco cantante [The Singing Touch]
JAN LADISLAV DUSSEK
Pianista e Compositore tra Mozart e Clementi
[Pianist and Composer between Mozart e Clementi]
Ed.: AKADEMOS & LIM