6 Sonatine Op. 19/20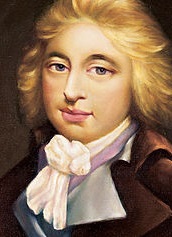 Dussek, Jan Ladislav (1760 - 1812)
6 Sonatinas Op. 19 / 20
The six Sonatinas Op. 19/20 owe the double catalog number to their editorial history, they appear in fact for the first time in 1793 for the publisher Longman & Broderip as Op. 19 but with the accompaniment of a flute.

The practice of combining the flute or the violin to the piano pieces was very widespread at that time, allowing doubling and reinforcing the melodic parts, this was also useful considering that the volume of the keyboard instruments of the time was significantly lower than that of the modern instruments, moreover this practice favored the habit of making music at home.

Then appear an edition of Clementi & Co., again as Op. 19, and one of Breitkopf & Hartel always with flute accompaniment.

The same Breitkopf & Hartel has therefore edited and published the version for solo piano indicating it as Op. 20.

There is also a German edition of Simrock with flute accompaniment published as Op. 20.
Tullio Forlenza


BIBLIOGRAPHY:

LUCA PALAZZOLO
Il tocco cantante [The singing touch]

JAN LADISLAV DUSSEK
Pianista e Compositore tra Mozart e Clementi
[Pianist and Composer between Mozart and Clementi]

Ed.: AKADEMOS & LIM