Sonatina Op. 19/20 n. 5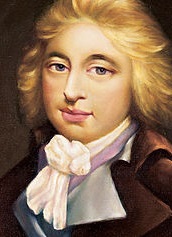 Dussek, Jan Ladislav (1760 - 1812)
Sonatina in C Maj. Op. 19 / 20 n. 5
Sonatina in C Maj. Op. 19 / 20 n. 5
Piano:
Tullio Forlenza

You can purchase these recordings in HD quality (192.000 Hz 24bit)
by logging in to the site and linking to the following page:
to consult different editions of this work go to:
JAN LADISLAV DUSSEK - 6 Sonatine per Piano, Op. 19 / 20 - IMSLP
HISTORICAL NOTES
The Sonatina in C Maj. Op. 19/20 n. 5 is the fifth of a group of six sonatinas, originally written for piano with flute accompaniment, published in London in 1793 by the publisher Longman & Broderip.
CHARACTERISTICS OF THE PIECE
The first movement of this lively Sonatina is made up of two parts, both of which are repeated. In the first part two thematic elements appear containing both rhythmic and melodic sections, both of which are in the tonic key, and after the usual refrain, a brief alternative passage appears composed of other elements, similar, in part, to those already presented, which leads to the resumption of the initial themes.
Just before the end of the piece there is a new expressive element with a moving tonal character which shifts and contrasts strongly with the linearity of the rest of the piece.
The entire second part is then repeated thereby ensuring thay we hear all the elements presented in full.
AI BI AII BII CI AIIImod BIIImod DI CII AIVmod BIVmod DII
The tempo of the second movement is still an Allegro moderato but in the form of a Rondò. The main theme has a playful character and is repeated twice, alternating between two different models of writing.
It is then followed by a very brief episode in the dominant key before the first episode is repeated in full.
A section in the relative minor key follows, with a more rhythmic and intense character that is performed twice in the same manner, after which those same elements introduce an episode richer in transitory modulations before then resuming in the initial minor key.
At this point, with interesting effect, a very brief modulating passage leads almost unexpectedly to the initial episode that definitively concludes the piece.
AI B AII CI CII D AIII
PERFORMANCE NOTES
This is the shortest Sonatina of the entire group. The composer's decision to juxtapose two Allegro moderato tempos, omitting from the composition the slow tempo that until now had always appeared is interesting.
The choice for the performance of this Sonatina, that does not linger as the others in cantabile moments of greater extension, was therefore to highlight the freshness and lightness of the piece, trying to convey a feeling of brightness and brilliance embellished by short contrasting moments.
From the point of view of gesture it was useful to alternate legato semiquavers to a more brilliant sound as well as alternating types of staccato using different gestures, either by resting lightly on the keys or using only the fingers.
Tullio Forlenza
(Trad.: Sara Rosenman)