07 O du lieber Augustin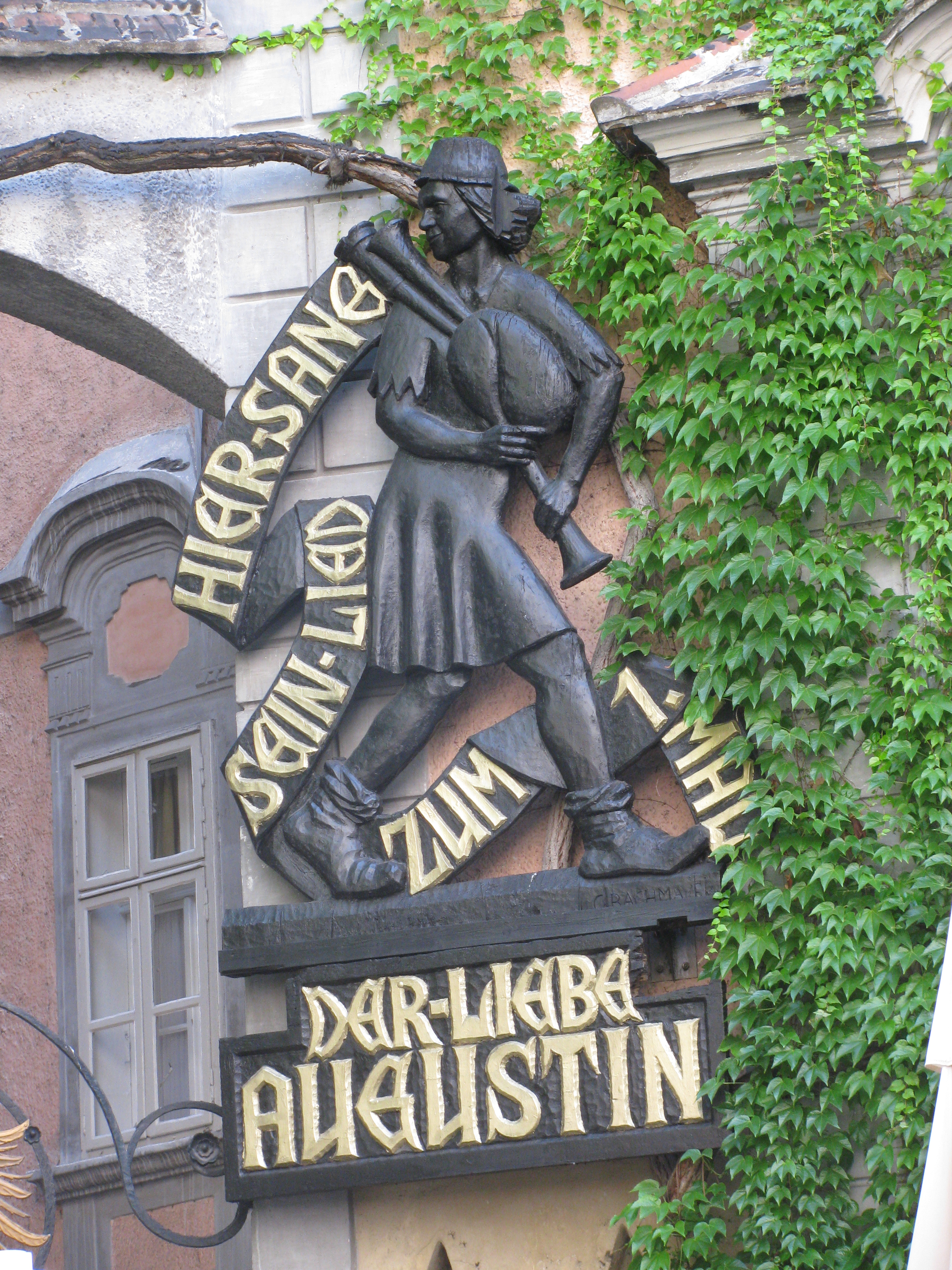 Augustin, Marx

(1643 - 1685)
N. 7

O du lieber Augustin
[Oh you dear Augustin]
Arr. :
Clementi, Muzio
(1752 - 1832)

From:
Introduction to the Art of playing on the PianoForte Op.42 (XI Edition)


HISTORICAL NOTES
Marx Augustin or "Lieber Augustin" [Dear Augustin] (actually Markus Augustin, born in 1643 in Vienna, and died on the 11th of March 1685 in Vienna) was a singer, dancer, bagpiper, minstrel and improvising poet. He was attributed the composition of the famous song "O du lieber Augustin" [Or you dear Augustine] which still today represents for Viennese people the ability to survive any misfortune thanks to humor.

Very little is known of Augustine's life. What is known is that he was a very popular character because he cheered up the population of the city with his carefree and amusing songs especially during the Great Plague of Vienna in 1679. This is the reason why he was commonly known to all as "Lieber Augustin" [Dear Augustine].

It is said that he was the son of the innkeeper of a dilapidated inn and that from a young age he was instructed to play his bagpipe in the inns of the city to earn a living. It is also said that he was a heavy drinker.

Legend said that at the age of 36, right during the plague of 1679, he was completely drunk and sleeping in a trickle when the corpse pickers found him. Thinking he was dead, they put his body full of alcohol on the carriage with the other corpses that they were moving away from the city.

Once outside the walls of the city they threw their load into a mass grave, near the church of St. Ulrich am Neubau where today we can find a statue dedicated to him. As it was customary, they covered the bodies with quicklime and without closing the pit they went to collect other bodies to fill it.

At that point Augustin, awakened at the bottom of the excavation among the corpses, began to play his bagpipe to be heard and to attract rescuers to pull him out of what would have been his grave. So it was, and thanks to his singing he was saved from the horrible end that awaited him.

Fortunately he also did not contract the plague and, after the bad experience, remained to tell his story arousing curiosity, interest and even making some good profits.

Leaving aside the bizarre legend, according to the few sources available, the first written trace of this popular song, complete with text and music, dates back to the 1800s in Vienna. The melody, however, seems to be much older, appearing already in a 1720 manuscript.

Augustin himself is mentioned here as the author but we cannot assume for certain that this is the origin of the piece.
Tullio Forlenza
(Trad.: Ilaria Barborini)
O DU LIEBER AUGUSTIN


OH YOU DEAR AUGUSTIN




O, du lieber Augustin, Augustin, Augustin,




O, du lieber Augustin, alles ist hin.

O, you dear Augustin, Augustin, Augustin,
O, you dear Augustin, all is lost!

Geld ist weg, Mäd'l ist weg,




Alles hin, Augustin.




O, du lieber Augustin,




Alles ist hin.

Money's gone, girlfriend's gone,
All is lost, Augustin!
O, you dear Augustin,
All is lost

Rock ist weg, Stock ist weg,




Augustin liegt im Dreck,




O, du lieber Augustin,




Alles ist hin.

Coat is gone, staff is gone,
Augustin lies in the dirt.
O, you dear Augustin,
All is lost!

Und selbst das reiche Wien,




Hin ist's wie Augustin;




Weint mit mir im gleichen Sinn,




Alles ist hin!

Even that rich town Vienna,
Broke is it like Augustin;
Shed tears with thoughts akin,
All is lost!

Jeder Tag war ein Fest,




Und was jetzt? Pest, die Pest!




Nur ein groß' Leichenfest,




Das ist der Rest.

Every day was a feast,
Now we just have the plague!
Just a great corpse's feast,
That is the rest.

Augustin, Augustin,




Leg' nur ins Grab dich hin!




O, du lieber Augustin,




Alles ist hin!

Augustin, Augustin,
Lie down in your grave!
O, you dear Augustin,
All is lost!