Prelude BWV 924 in C Maj.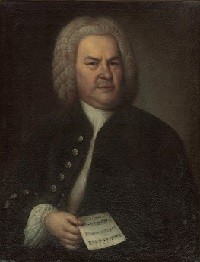 Præambulum [Prelude] in C Maj. BWV 924
Piano: Tullio Forlenza
You can purchase these recordings in HD quality (192.00 Hz 24bit)
by logging in to the site and linking to the following page:
HISTORICAL NOTES
The piece is the second in the "Clavier-büchlein vor Wilhelm Friedemann Bach", Bach's eldest son. Bach began composing the collection on 22nd January 1720 in Cöthen.
CHARACTERISTICS OF THE PIECE
In the first part of the piece there is an ornamented melody in the bass line, accompanied by broken chords in the upper part. The second part, which is clearly divided from the first by an interruption in the writing, consists of a long descending pattern with a pedal point that continues, as the melodic pattern changes, until the end. This Prelude is among his most famous and is the one most often performed by piano students.
PERFORMANCE NOTES
The major problem concerning the interpretation of this piece is the difference in the writing in the two parts, since it is difficult to find a tempo that simultaneously conveys the calm singing tone of the first part that creates a sufficiently expressive resolution of the ornamentations, and the moderate flow, which characterizes the second part. Upon reflection I decided to use two different tempos for the two parts in order to respect the two different writings rather than adapt one of the two parts to fit a not perfectly functional tempo.
In the original writing the pedal point had to be played several times to good effect when played on a clavichord or harpsichord, but which would be redundant on a modern piano. I have therefore decided to maintain the pedal point until the end of the piece, but might, in the future, record a second, more 'literal' version.
Tullio Forlenza